Services scrapped after a timetable shake-up at Northern rail have begun running again, but passengers have faced more cancellations.
Northern removed 168 services last month to try to relieve chaos caused by the timetable's introduction in May.
The train company said 30 services were cancelled on Monday as of 16:00 BST, with nine due to a signal failure.
But the Northern Fail app, run by a passenger, said 53 trains were fully or partially cancelled by 10:00.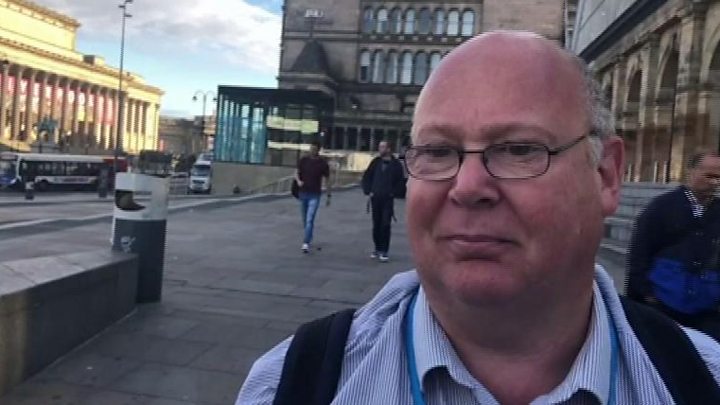 Services in Manchester, Merseyside and Lancashire partially resumed on Monday while all trains on the Lakes Line in Cumbria are being reinstated by Northern.
The remaining 25% of its cancelled services will not restart until September.
Meanwhile, Greater Manchester Mayor Andy Burnham has written to the prime minister asking her to personally intervene over the "chaos" caused by Northern this summer.
Downing Street said Theresa May understands the "anger and frustration" of rail travellers and believes the continuing delays are unacceptable.
Passengers who encountered delays and cancellations earlier took to social media to highlight their plight.
David Jenkins tweeted: "First train for 2 months and they cancel it two mins after it's meant to arrive."
Commuter Dominic Abraham-Newman, from Patricroft in Greater Manchester, said: "By 7am on the Liverpool to Crewe line, two trains were delayed and one cancelled.
"It took me triple the time to get to work this morning as trains are also being sent to Manchester Piccadilly instead of Manchester Victoria.
"Enough is enough, they need to lose their franchise and bring it in-house or give Andy Burnham's team the responsibility to deal with this debacle".
Paul Boden, who travels from Padgate, Warrington to Manchester Oxford Road each day said his train "was cancelled without warning" and the next one was "chaotic and overcrowded".
And David John Gautrey said: "The service is exactly the same.
"Got to newly revamped Lime Street Station to get the 8:45 train to Wavertree Tech Park. Guess what? Train cancelled.
"Northern Rail suck, it was better when they had bus replacement service."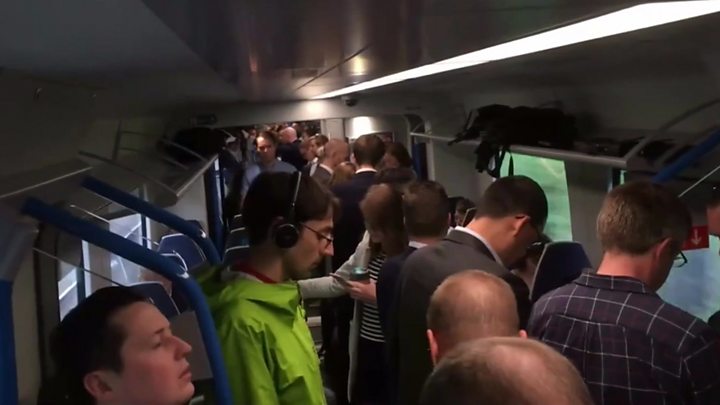 The Trains.im website, which uses open rail data, reported 18% of services on the TransPennine route were either cancelled or more than 30 minutes late on Monday morning.
On south TransPennine routes, half of services were either late or cancelled and 40% of services between Preston and Scotland were running late.
Over the summer thousands of passengers have applied for compensation from Northern, which made the first pay-outs last week.
Northern, which has faced calls for it to be stripped of its franchise, says a "more gradual" reintroduction of its timetable will ensure a more stable and reliable service.
Northern said some of those cancellations have been because of signalling problems which is the responsibility of Network Rail. The firm also blamed "other infrastructure problems".
David Brown, managing director at Northern said the cancellations since 4 June had been an attempt to alleviate "significant disruption" caused by the nationwide introduction of the new timetable in May.
He said: "Whilst we are ready to reintroduce all 168 daily services, given the need to drive further improvements across Manchester, we have agreed to a more gradual reintroduction of our services."
He said it had been "working hard" to ensure customers "experience stable and reliable journeys today".
"Whilst we have experienced a few local operational issues, as we do every day, so far the vast majority of services are running to plan," he said.
"As at 4pm we have had to cancel 30 services – of around 1,500 we would have operated across our entire network – with nine of these relating to issues with lineside equipment."
Services reintroduced on Monday:
Lakes Line: All services
Blackpool: All services from Blackpool to Manchester Airport and Manchester Piccadilly
Blackpool: Seventeen services a day, out of 30, between Blackpool South and Colne, via Preston
Lancashire: Ten daily services, out of 16, between Ormskirk and Preston
Lancashire: All 24 services on the Lancaster to Morecambe line
Lancashire: All four services between Preston and Blackburn
Manchester: Four services a day, of 10 removed, from Kirkby to Manchester Victoria via Wigan
At the scene
Dave Guest, BBC News at Preston Railway Station
On Preston station this morning there was some scepticism among delay-weary travellers as to whether Northern has finally sorted things out.
One frustrated commuter told us her train from Lytham never materialised adding: "First day of the new timetable and it's out of the window."
Indeed the departure boards did show a number of cancellations and delays, though not nearly as many as in previous weeks.
Another traveller told us hopefully: "Maybe the recent trouble has just been a blip."
Mayor Andy Burnham said: "People could have legitimately expected, when fewer trains were running, that at least the ones that were running would be on time, well they haven't been. The emergency timetable didn't solve anything.
"And then on Saturday night, nine o'clock an email lands saying Northern will cancel 47 services tomorrow so we can get trains in the right place for Monday morning.
"Even if trains do run better today it's because there were no services yesterday.
"Speak to any commuter in the north west of England and they will tell you that Northern services were poor for a long time before the new timetable came in and they haven't got much better in the two months since."
Asked if Transport Secretary Chris Grayling should lose his job, Mr Burnham told BBC Radio 4's Today programme: "Yes, ultimately, because he's just not doing enough."
Last month, Mr Grayling defended his handling of the saga and announced an inquiry into what went wrong.
Rail trouble timeline
20 May: A rail timetable overhaul – billed as the biggest in the UK – begins
4 June: Northern and Govia Thameslink Railway remove hundreds of trains in an "interim timetable" to deal with the chaos on the rail network
4 June: Transport Secretary Chris Grayling announces compensation for commuters and an inquiry into what went wrong
15 June: Govia Thameslink chief executive Charles Horton resigns
18 July: It is announced a new rail ombudsman is to be set up to handle complaints from passengers about train travel
30 July: 75% of Northern services cancelled following the timetable shake-up begin running again
A government spokesman said: "The Rail North Partnership has accepted the rail industry's recommendation to phase in services from Monday when 75% of the Northern train services removed during the interim timetable will be reintroduced.
"This is in addition to further adjustments to timetables to improve reliability, so that passengers can better plan ahead."
He added that Mr Burnham sits on the board of Transport for the North "which jointly manages the Northern franchise through the Rail North Partnership".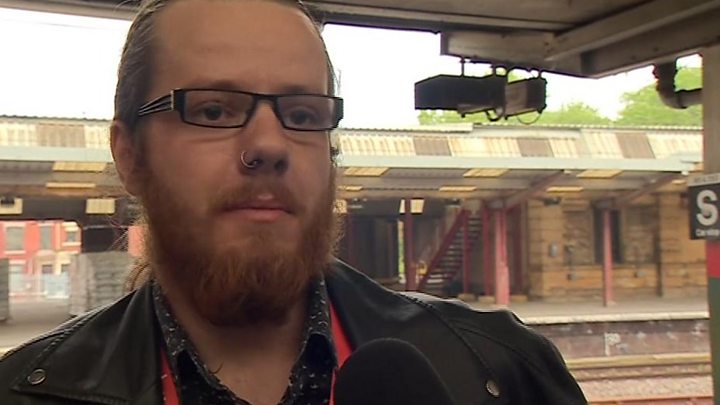 In May, what was billed as the biggest ever overhaul of rail timetables led to significant and widespread rail disruption.
The timetable change – for Northern as well as Govia Thameslink Railway (GTR) lines – was aimed at improving punctuality and boosting capacity, but instead led to a huge number of train services being cancelled or severely delayed.
Northern and GTR had to remove hundreds of trains in a temporary timetable change to deal with the chaos on the rail network.
Services to be reintroduced in September:
Blackpool: The remaining 13 services between Blackpool South and Colne, via Preston
Lancashire: The remaining six services between Ormskirk and Preston
Lancashire: The six Blackburn to Southport services
Manchester: The remaining six services from Kirkby to Manchester Victoria via Wigan
Manchester: The 12 Manchester Victoria to Stalybridge services