Theresa May has found an unlikely ally after a spate of Brexit backlash resignations – a nine-year-old baking enthusiast.
Gabby Balaes, who goes to Upton House School in Windsor, made the prime minister a cupcake depicting the politician's face after hearing from her father that Mrs May had been having a difficult time.
Mrs May said during a BBC radio phone-in: "I've had a huge number of messages – really kind messages – from people up and down the country, who have sent me flowers.
"One nine-year-old actually baked a cupcake with my face on it. There was a message. It said that her dad had said I'd had a tough week and she wanted to make me smile."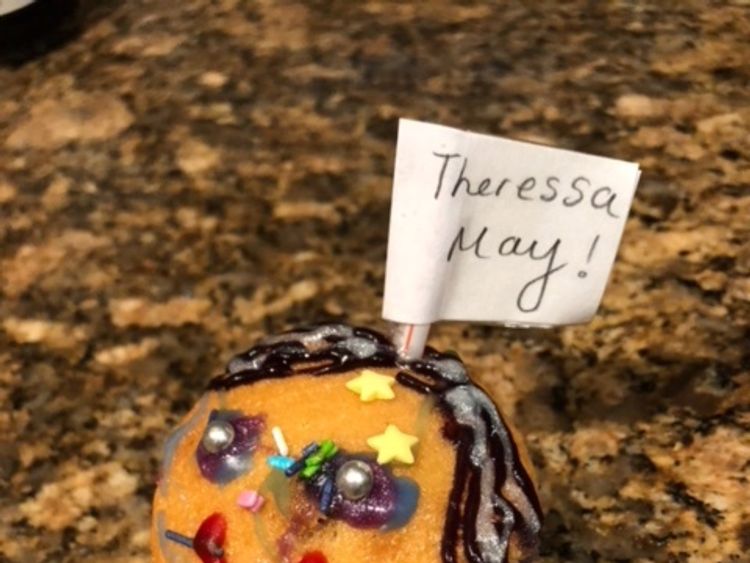 It has not been confirmed whether Mrs May ate the glittery cupcake, but her diabetes means she should avoid sugar generally.
The cupcake may have brought back an awkward memory for Mrs May, who was taunted by the EU President Donald Tusk in September with a social media post about cake.
He posted a picture of Mrs May with a strategically positioned tray of cakes captioned: "A piece of cake, perhaps? Sorry, no cherries."
His comment referred to repeated accusations of Britain trying to cherry pick what it wants from the EU negotiations.
By

Source link