Boris Johnson and Jeremy Corbyn are going head-to-head for the final time during the election campaign in a live BBC One debate.
The hour-long programme, hosted by Today presenter Nick Robinson, began at 20:30 GMT.
It is the last time the Tory and Labour leaders are sharing a stage before polling day on 12 December.
The BBC's Iain Watson said the two men are likely to focus on core messages to try and win over undecided voters.
Their policies on Brexit, the NHS and the economy are expected to come under scrutiny, as are issues of trust and character.
Mr Johnson and Mr Corbyn are facing questions from about 100 members of the public in Maidstone, Kent, and from those who have submitted them via the BBC News website.
The audience has been selected to include equal numbers of Conservative and Labour supporters, in addition to a smaller number of supporters of other parties and undecided voters.
There are slightly more Leave voters than Remain in the audience, reflecting the result of the 2016 referendum – apart from those audience members who were too young to vote at the time.
Mr Corbyn arrived at the debate venue almost an hour early, saying he was "delighted to be here", while Mr Johnson arrived at around 20:00.
The Prime Ministerial Debate follows a head-to-head encounter on ITV earlier in the campaign when the two clashed on Europe, leadership and the future of Scotland.
This debate – between the two men who could be PM a week from now – could be crucial.
The opinion polls suggest the Conservatives are still comfortably ahead of Labour. So Boris Johnson is now the man – as was said of Tony Blair in 1997 – carrying the fragile vase across a shiny floor. He has to try his utmost not to slip up.
This is Jeremy Corbyn's last prime-time opportunity to convince wavering voters he is fit to hold the keys to No 10.
Both men are likely to return to their core messages – Mr Johnson on Brexit, and Mr Corbyn on investing in public services and protecting the NHS.
But the Labour leader was handed a potential weapon in the unlikely form of the BBC inquisitor Andrew Neil.
On Thursday, Mr Neil challenged the PM to participate in an interview on the theme of trust.
Labour insiders are hopeful this can inflict more damage on the PM than they themselves have managed thus far. There have been concerns that some of the former voters are prepared to "back Boris rather than saying that they are defecting to the Conservatives".
So any ammunition that they can use to question Mr Johnson's character will be welcome.
It may well be tempting for Mr Corbyn to focus as much on the personality of his opponent as on his own policies.
Ahead of Friday's debate, senior Conservatives dismissed opposition claims that Mr Johnson is "ducking" press scrutiny.
He has yet to agree to be interviewed by the BBC's Andrew Neil, who has questioned all the other main party leaders in a series of half-hour election specials.
Mr Johnson has also declined an invitation to take part in ITV series of leader interviews.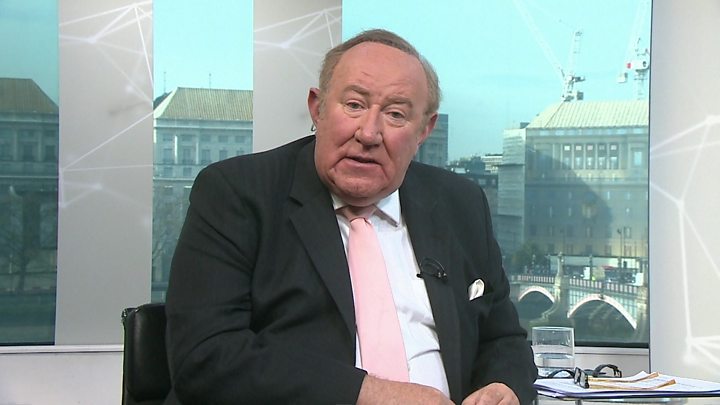 How can I follow the programme live?
It will be televised live in the UK on BBC One and on BBC iPlayer and streamed live on the BBC News website, which can be viewed from outside the UK, where you can also follow the latest reaction and analysis on our live page.
It will also be broadcast live on BBC Radio 5 Live and on the BBC Sounds app.
What are Johnson and Corbyn promising you?
Here's a concise guide to where the parties stand on key issues like Brexit, education and the NHS.
By

Source link