Labour's ruling body will meet later to discuss whether to adopt in full the internationally recognised definition of anti-Semitism following months of acrimony over the issue.
Its National Executive Committee is under pressure to incorporate the International Holocaust Remembrance Alliance guidelines and its examples.
MPs say this will help restore trust among the Jewish community.
Shadow chancellor John McDonnell said the issue must be dealt with now.
Tuesday's meeting was preceded by a row over the re-election of activist Peter Willsman to the NEC.
Earlier this year, he suggested Jewish "Trump fanatics" were behind accusations of anti-Semitism in Labour ranks – remarks which were widely condemned and saw him disowned by the pro-Jeremy Corbyn campaign group Momentum.
Suggestions that the Labour leadership has failed to crack down on anti-Semitic comments by members and activists and, in some cases, condoned their actions have dogged the party in recent years.
In June 2016, Shami Chakrabarti's inquiry into anti-Semitism in the party said it was not overrun by it, or by other forms of racism, but there was an "occasionally toxic atmosphere".
The row came to a head in July after Jeremy Corbyn was accused of anti-Semitism by former Chief Rabbi Lord Sacks and veteran Labour MP Margaret Hodge – charges which he strongly denied.
Mr Corbyn has insisted there is no place for prejudice of any kind within the party.
He says he is committed to protecting Jewish members from abuse while allowing vigorous debate about the role of Israel in the Middle East peace process and justice for the Palestinians – issues he has campaigned on for decades.
Labour endorsed the full IHRA definition of anti-Semitism when it revised its code of conduct earlier this year, but left out four of the body's 11 examples, which campaigners say must now be included.
---
Working definition of anti-Semitism
On 26 May 2016, the International Holocaust Remembrance Alliance adopted the following non-legally binding working definition of anti-Semitism:
"Anti-Semitism is a certain perception of Jews, which may be expressed as hatred toward Jews.
"Rhetorical and physical manifestations of anti-Semitism are directed toward Jewish or non-Jewish individuals and/or their property, toward Jewish community institutions and religious facilities."
---
Labour did not adopt these examples from that definition:
Accusing Jewish citizens of being more loyal to Israel than to the interests of their own nations
Denying the Jewish people their right to self-determination, for instance by claiming that the existence of the state of Israel is a racist endeavour
Requiring of Israel a behaviour not expected or demanded of any other democratic nation
Drawing comparisons of contemporary Israeli policy to that of the Nazis
On the crucial issue of Israel, the IHRA has said that attacks on the state as a collective Jewish endeavour may be regarded as anti-Semitic, but criticism of Israel similar to that levelled against any other country is not.
Labour's current rulebook commits the party to tackling all forms of racism, including anti-Semitism, and to providing a "welcoming home" to members of all communities, whatever their race, ethnicity or religion.
But senior figures, including ex-prime minister Gordon Brown, have said Labour must make a statement by "unequivocally" adopting the guidelines and all the examples.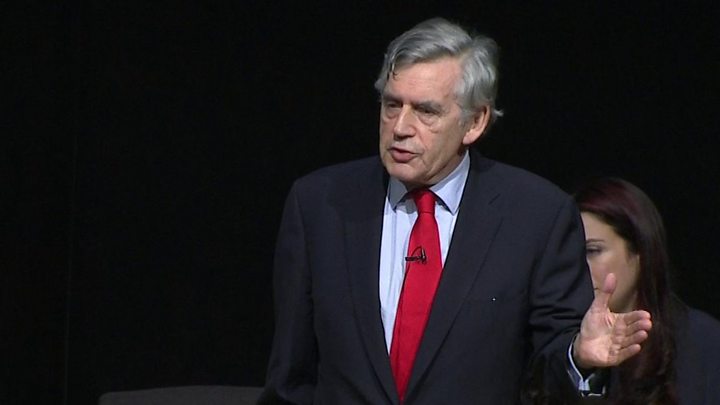 Labour MP Wes Streeting told Channel 4 News the NEC has an opportunity "to begin the process of healing the divisions between the Labour party and the Jewish community and beginning to restore trust in our ability to tackle anti-Semitism".
"We won't do that if we carry on in the way we have," he added.
'Free to criticise'
Mr McDonnell also suggested it was an overdue step for the party to take, telling BBC Radio Kent that the row had "dragged on and we should have addressed it much sooner".
At the same time, he insisted freedom of speech must be protected so "people are free to criticise Israel and its policies and free to advocate the rights of Palestinians".
The Board of Deputies of British Jews has said full adherence to the IHRA definition should be the first step in "turning the tide" of anti-Semitism within the party.
But Jewish Voice for Labour, which backs Mr Corbyn's leadership, said there was not universal support for the definition.
It said it could not support it as it fell short of providing "a clear and unambiguous statement based on attitudes to Jews as Jews, not attitudes to a country, Israel".
By

Source link