Polls have now closed in the Republic of Ireland's referendum on abortion laws.
The vote will decide whether to repeal a part of the constitution, known as the Eighth Amendment, which effectively bans terminations in the country.
Voting ended at 22:00 local time.
An exit poll released by The Irish Times points to a landslide margin for the 'Yes' side of the referendum, at 68% to 32% for 'No'.
A total of 4,000 voters were interviewed by research specialists Ipsos/MRBI as they left polling stations.
The turnout at mid-afternoon on Friday was higher than at the same stage of the country's referendum on same-sex marriage and its most recent general election.
RTÉ is reporting that turnout was as high as 73% in a polling station in County Wicklow.
Reporter Damien Tiernan also tweeted that "average voter turnout in Wicklow's urban areas was headed towards 70% shortly after 8pm".
Abortion referendum
Currently, abortion is only allowed when a woman's life is at risk, but not in cases of rape, incest or fatal foetal abnormality.
The BBC, along with other broadcasters, was not allowed to report details of campaigning while the polls were open.
Residents of Irish islands cast their votes on Thursday, to ensure their votes reached count centres on time.
One ballot box, on Inis Fraoich island, received just one vote. Four people on the island were on the voter register.
More than 3.2 million people were registered to vote in the referendum, with more than 100,000 new voters registering ahead of the poll.
The referendum was the result of a decades-long debate about abortion in the Republic of Ireland and was the country's sixth vote on the issue.
The now-controversial Eighth Amendment was introduced after a referendum in 1983.
It "acknowledges the right to life of the unborn and, with due regard to the equal right to life of the mother, guarantees in its laws to respect, and, as far as practicable, by its laws to defend and vindicate that right" – meaning the life of the woman and the unborn are seen as equal.
After eight weeks of hard campaigning on both sides, it is now decision time for voters.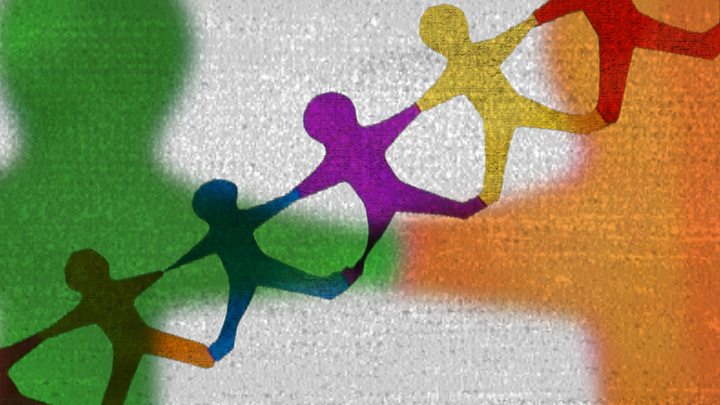 Ballots were cast at more than 6,500 stations across 40 constituencies in the Republic of Ireland.
The ballot paper did not mention the Eighth Amendment or abortion, instead asking: "Do you approve of the proposal to amend the Constitution contained in the undermentioned Bill?"
Those who wanted to retain the Eighth Amendment voted no, while those who want to replace it voted yes.
The counting of votes will begin on Saturday morning, with a result expected early on Saturday evening.