Jeremy Corbyn has defended his Brexit stance, economic policies and handling of anti-Semitism as he took part in a BBC Question Time leaders' special.
He said he would "remain neutral" in the Brexit referendum planned by Labour and not campaign for Leave or Remain.
He said this would allow him to "credibly" carry out the decision of the British people as prime minister.
Nicola Sturgeon has also been questioned by the studio audience, with Jo Swinson and Boris Johnson to follow.
The four leaders are all facing 30 minutes of questions in the event in Sheffield, hosted by Fiona Bruce.
The first to take the stage, Mr Corbyn faced hostile questioning about his economic polices, with one member of the audience suggesting his "reckless socialist" agenda "terrified" him and his family.
Mr Corbyn said his plans to take Royal Mail, the railways, the water industry and broadband delivery into public ownership had been "set out" very clearly and were aimed at "delivering an economy that works for all".
He insisted business had "nothing to be frightened of" by his plans, saying his "fully prepared and costed manifesto" would bring the country together and help reduce inequality.
Mr Corbyn was criticised for what several audience members suggested was a lack of clarity on whether he personally would support or oppose Brexit in a second referendum, with one questioner saying: "Why would anyone vote for Labour without knowing the answer to that question?"
Mr Corbyn said it was "entirely reasonable" to put the question back to the people as another referendum represented a sensible middle ground between those who wanted to cancel Brexit entirely and those backing the PM's deal.
Asked to clarify his own position, he said: "I will adopt, if I am prime minister at the time, a neutral stance so I can credibly carry out the results of that to bring our communities and countries together rather than continuing an endless debate."
He later told the audience: "You heard it here first on Question Time".
In doing this, he would follow in the footsteps of Harold Wilson – who allowed Labour ministers to campaign on both sides in the 1975 Common Market referendum and took a back seat during the campaign – although he personally backed staying in.
When questioned on the issue of tackling incidents of anti-Semitism in the Labour Party, Mr Corbyn insisted that all forms of racism and misogyny were "unacceptable" and said that party activists who had abused MPs had been disciplined or expelled.
Scottish referendum
Following Mr Corbyn as the second party leader to face the BBC audience, the SNP's Nicola Sturgeon said voting for her party in Scotland was the best way of "depriving" the Tories of a majority across the UK.
Asked about what she would do in the event of another hung Parliament on 12 December, she said she would not work with the Tories but was prepared to deal with Labour if Jeremy Corbyn committed to end austerity and agreed to hold another Scottish independence referendum.
"In terms of what I would seek to win from a minority Labour government, obviously I would ask for and expect Jeremy Corbyn to respect the right of the Scottish people to choose their own future.
"It is not for Westminster to decide. It is for the people of Scotland."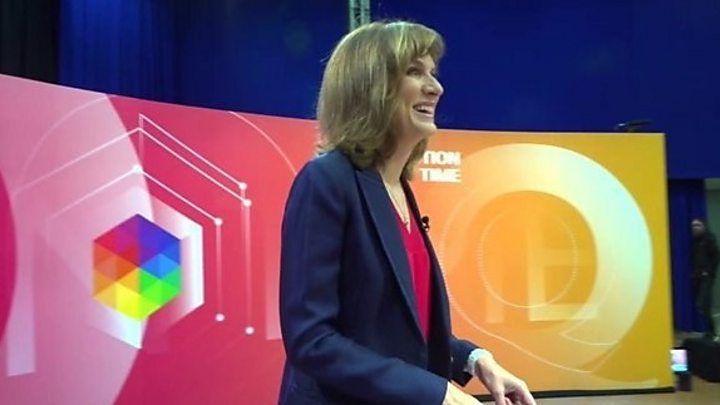 The two-hour show comes after recently-screened Question Time specials with Brexit Party leader Nigel Farage and Green Party co-leader Jonathan Bartley.
The first live TV debate between the prime minister and Labour leader took place on ITV earlier this week.
The BBC will also host a live head-to-head debate between the Conservative and Labour leaders on 6 December, plus a seven-way podium debate between senior figures from the UK's major political parties on 29 November, live from Cardiff.
Channel 4 News will also host a debate focusing solely on climate change. Labour, the Liberal Democrats, the SNP and the Green Party have all agreed to take part, but the Conservatives not yet said whether they will attend. A date has not yet been announced for this debate.
Watch the BBC Question Time leaders' special


By

Source link