Almost 22,000 customers ditched TSB in the wake of the chaos inflicted on them by the bank's bungled IT migration, according to industry figures.
Statistics released by bank body Bacs, which operates the seven-day current account switch service (Cass), showed 21,790 people left the bank in the second quarter of the year – at the height of TSB's troubles.
Almost two million people endured months of online and mobile banking disruption from April when TSB moved customer records to new systems.
The failure, an exposure of customers to fraud and stinging criticism from MPs over the bank's handling of the problems later prompted the chief executive Paul Pester to quit.
The Bacs figures show only part of the damage done to TSB's customer base as not all those who deserted TSB will have used the Cass service.
It is designed to give small firms, charities and consumers peace of mind if they switch banks by automatically redirecting outgoing and incoming payments to a new account.
Cass also guarantees people will not be left out of pocket if anything goes wrong.
Bacs said 5,149 actually took up new current accounts between March and June, meaning TSB suffered a net loss of 16,641 personal, small business and charity customers in the period.
TSB had previously admitted a net loss of 12,500 customers and is expected to give an updated figure when it releases its next set of financial results, covering the third quarter, on Friday.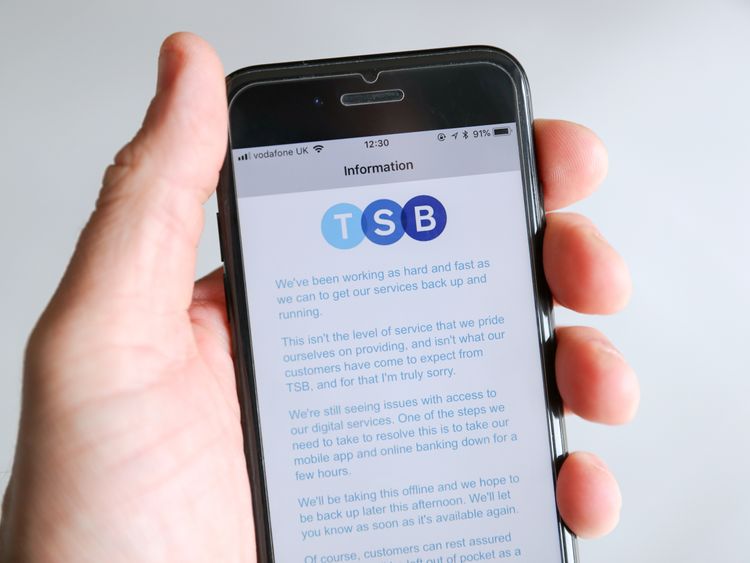 In response to the Bacs statistics for the March to June period, it said they showed only "part of the total picture".
The bank said it had welcomed more than 20,000 new customers during the period.
The Bacs figures showed HSBC and Nationwide making the biggest net gains under the Cass system of 25,605 and 34,577 respectively.
Lloyds Bank, Santander, RBS and NatWest made net switching losses.
Founder of Moneycomms.co.uk, Andrew Hagger, said: "As expected customers voted with their feet on the back of the TSB IT fiasco."
He added: "The discontent could rumble on and we may yet see a similar outflow of accounts when the next quarterly figures are released."

By

Source link